​Ready 'safe living' but absolutely not subjective
At the meeting on the morning of April 20, the Steering Committee focused on discussing some main contents: Safe medical examination and treatment; safe school, safe travel; safe production and business; safe travel ...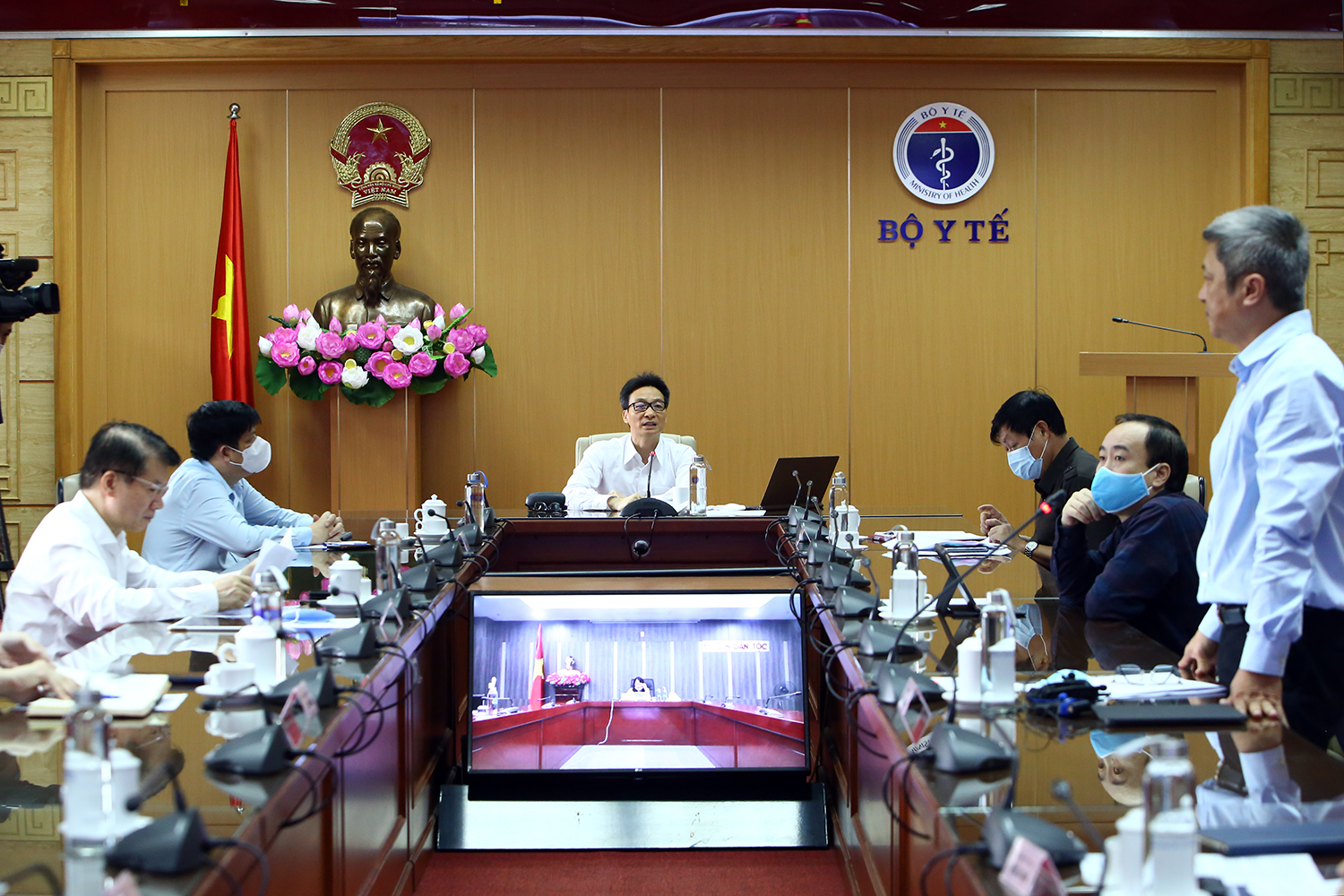 All fields and activities must have a responsible person
The opinions said that there must be an adjustment in the direction to adapt to the new development of the epidemic. The goal is to live in absolute safety, definitely not to be subjective, but also to take advantage of the opportunity to control the epidemic to develop production and business. All fields and activities must have a responsible person
According to the leaders of the Ministry of Health, at present, medical facilities are taking the highest measure in the diversion, organizing separate areas to welcome people coming for medical examination and treatment, fully equipped with protective gear for medical staff. In fact, all people who come to the examination are at risk of infection… to conduct screening and testing, especially those with cough, fever, flu symptoms. The Ministry of Health has set up 2 inspection teams to inspect and supervise all hospitals under the Ministry, coordinate with health departments to monitor local medical facilities, and immediately rectify cases of non-compliance. enough.
The Steering Committee requested the Ministry of Health to continue to strictly review all regulations related to the admission of people to medical examination and treatment at medical establishments. Local authorities, based on the guidance of the health sector, have additional regulations and the Chairman of the Provincial People's Committee is responsible.
The Steering Committee emphasizes the great responsibility of the Ministry of Industry and Trade for the construction and issuance of safe production and business instructions for enterprises, production units, factories, and enterprises. Deputy Minister of Industry and Trade Hoang Quoc Vuong said that maintaining the operation of large enterprises over the past time is a good experience for other businesses to refer to before organizing production again. The Ministry of Industry and Trade has asked businesses to rebuild their production and business processes, work, travel, ensure a safe distance… in the current epidemic.
However, many members of the Steering Committee mentioned the fact that small and medium enterprises, small businesses, freelance workers, peddlers ... will face many difficulties to ensure full compliance. instructions, safety regulations when operating, working again.
Deputy Minister of Health Nguyen Thanh Long said that the Ministry of Health has issued guidance on COVID-19 prevention in production facilities; build up a scoreboard on disease prevention and control in factories, factories ... However, to ensure that businesses fully implement disease prevention measures, the Ministry of Industry and Trade must organize inspection teams, at the same time and guide localities to inspect and supervise production units in their respective localities.
Leaders of the Ministry of Health proposed to strengthen inspection, supervision, and medical support for workers in the inns; score monitoring on groups of workers ...
The Steering Committee requested the Ministry of Industry and Trade to issue a drastic and closer directive. Specifically, for the type of factories and workshops, it is necessary to guide from the time the workers come in, take delivery of the shift, eat and drink, until the shift, transportation .... Depending on the actual conditions, the locality may supplement specific and complete regulations, instructions and guarantees that must not be omitted or omitted.
The Ministry of Labor, Invalids, and Social Affairs must have regulations and framework guidelines on ensuring the safety of workers in production facilities at factories, enterprises, small businesses, freelance workers ...
In particular, the locality is mainly responsible for guiding, inspecting, and supervising the implementation of safety regulations, preventing and combating epidemics in the activities of supermarkets, local markets, and small shops ( eg motorbike repair, haircut…), freelance labor, street vendor… in the area.
The Ministry of Industry and Trade also needs to review and supplement instructions and regulations to ensure goods circulation, continue to monitor and closely follow the situation of prices and commodity markets in localities to promptly respond. in the event of market volatility. At the same time, absorb problems and difficulties and recommendations of the distribution system to propose solutions and timely support.
The Ministry of Health is responsible for guiding safety in offices, offices ...
A powerful application of IT in surveillance
Discussing the content of safe travel, Deputy Minister of Transport Le Anh Tuan said that the ministry will review previous guidelines on safety in aviation, intercity buses, taxis ..., and update more. new prevention and control measures follow the general guidance of the health sector, and direct guidance depending on the province.
Minister of Information and Communications Nguyen Manh Hung and some members of the Steering Committee said that to control and ensure safe travel, in addition to normal measures such as direct inspection, IT application should be promoted. monitoring compliance with epidemic prevention regulations on vehicles such as drivers who must wear masks, carry the correct number of passengers (down about 50% compared to before), and disinfect vehicles after passengers get off … Passengers can also reflect their vehicle's compliance with epidemic prevention regulations by using the application software.
"Not only can I travel safely, I can go to school safely, work safely, travel safely, and in a safe hotel ... you can also strongly apply information technology to monitor compliance", Minister Nguyen Manh Hung said.
On the issue of safe school attendance, Deputy Minister of Education and Training Nguyen Huu Do said
In addition to previously issued guidelines on safe schooling and safe schools, the ministry will coordinate with the health sector to add new measures such as wearing masks when going to school, in classrooms; dividing classes, studying in shifts, ensuring a safe distance for students in the classroom. The Ministry of Education and Training also has framework guidance on the program and the school year so that localities can deploy, combine classroom learning and online learning.
Similarly, Deputy Minister of Culture, Sports and Tourism Trinh Thi Thuy informs about safe tourism guidelines for tourists, guides, travel agencies, tourist transport, hotels, destinations, service facilities. ... previously issued by this Ministry, new measures will be added according to the general guidance of the health sector. At the same time, the Ministry of Culture, Sports and Tourism prepare safety guidelines for tourism, entertainment, cultural, and sports facilities ... when these establishments are allowed to operate again.
Require ministries to urgently review, supplement or issue more guidelines with basic criteria, ready for "safe living", absolutely not subjective, the Steering Committee especially emphasizes responsibility. responsibilities of local governments in implementing, inspecting, monitoring, and adding more specific and detailed regulations depending on local conditions. We must not omit or leave out fields, industries, subjects, and activities without any responsible person.
Admin
RELATED NEWS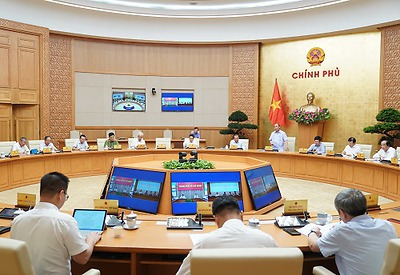 The Prime Minister chaired the Standing meeting of the Government on COVID-19 prevention
View detail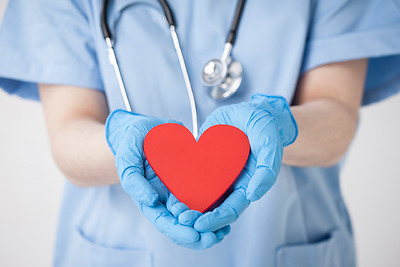 Deputy Minister of Foreign Affairs To Anh Dung handed over goods to prevent COVID-19 epidemic of the Government of Vietnam to the Government and people of France, Germany, Italy, Spain and UK on April 7, 2020
View detail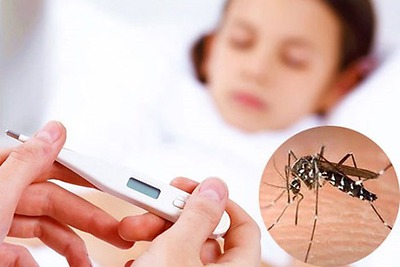 Strengthen the prevention of dengue fever
View detail